Hull & East Yorkshire Mind prides itself on the quality of the services it provides to the community and believes that this is rooted in the quality and skill of its workforce.
With growing demand for our services we need more people to join our motivated and skilled  team to help us deliver the best support across the whole of Hull and East Riding.
In return Hull and East Yorkshire Mind are committed to supporting staff to maintain their health and wellbeing. We do this in a variety of ways, eg we have signed up to Mindful Employer plus which gives staff 24/7 access to a confidential helpline; staff receive frequent 1:1  supervision sessions along with regular peer support from colleagues.  We also offer 25 days annual leave (plus public holidays).
Come and join Hull and East Yorkshire Mind, we have a really friendly team and 97% of our staff would recommend us as a place to work.
APPLICATION FORMS CAN BE FOUND here
EQUAL OPPORTUNITIES FORM CAN BE FOUND here
37 hours per week              circa £21,000 per annum
We are looking for a reliable, motivated community fundraiser to implement our established community fundraising operations and take them to the next step to help us to reach our ambitious fundraising targets. Could this be you?
In this varied and exciting role you will be responsible for delivering our community fundraising plans, including planning our events and activities, supporting our fundraisers, working with volunteers and creating new ideas and strategies to help us reach our fundraising targets.
We are looking for someone who is a self-starter with a track record of success.  Enthusiastic and confident, you will be able to encourage and motivate volunteers, as well as being reliable, highly organised, and have experience of community fundraising, ideally in a similar role, although this is not essential. You will also need to have empathy towards anyone who is experiencing mental health difficulties.
Some travel will be required across Hull, East Riding and North East Lincolnshire, therefore applicants must have a full current driving license and access to their own transport for work purposes.
This post is subject to an Enhanced DBS Disclosure
Full details of the post can be found here application and EO forms are at the top of this page.   You can also obtain an information pack by emailing recruitment@heymind.org.uk.  If you require an application pack in a different format please contact the Administration Office on 01482 240200.
Closing date:   Tuesday, 26 June 2018
£21 per hour (including admin)
Are you a fully Accredited member of the British Association for Counselling & Psychotherapy (BACP) and/or hold a current Improving Access to Psychological Therapies (IAPT) qualification?
If you fulfil any or all of the above criteria are self-employed and would like the opportunity to work with young people (we have referrals directly from CAMHs in Hull and East Riding) and/or adults under the Let's Talk contract in Hull then you can apply for one of our self-employed counsellor roles.
Additionally we are seeking to recruit self-employed United Kingdom Council for Psychotherapy (UKCP) registered Family Therapists.
We are looking for counsellors who can build strong therapeutic relationships, create safe environments, be compassionate in their work, encourage meaningful activity and cultivate hope within young people and adults. Our young person's counselling service works with 10 to 18 year olds with a range of presenting issues from bullying, exam stress and anxiety to depression, low mood, self-harm and family issues.
The adults we see are experiencing mental health issues at Cluster 3 (moderate severity) and Cluster 4 (severe) of the primary care system.
This opportunity would be a self-employed position working in our office on Beverley road in Hull, in the community or at local schools between 8am and 8pm Monday to Friday.
If you are interested, please email your CV to counselling@heymind.org.uk
£30-35 per hour (dependent on experience)
An exciting opportunity has arisen for experienced CBT Therapists to work with Hull and East Yorkshire Mind on a self-employed basis to support adults, children and adolescents across Hull and the East Riding.
Essential Criteria
These are criteria all applicants MUST be able to demonstrate either at short listing or at interview. Applicants should therefore make it clear within their application whether or not they meet these criteria. Failure to do so may result in you not being shortlisted. The criteria are stated below:
Post-graduate Doctorate level training in Clinical or Counselling Psychology or Post-graduate diploma course accredited with the British Association for Behavioural & Cognitive Psychotherapies (BABCP)
Have completed regular supervision post-qualifying for CBT practice with a BABCP accredited supervisor and engaged in regular supervision for CBT practice.
Accredited or working towards accreditation with the BABCP
The Role
This is a freelance role and applicants must be able to commit to a minimum of one evening per week. Successful candidates will offer weekly therapy sessions to young people aged 10-18 years and adults, in addition to providing parental support.
The young people / adults you will be working with typically present with anxiety, low mood or behavioural management difficulties. Causes of anxiety include separation anxiety, exam stress, social phobia, difficulties relating to peers, OCD and worry. Behavioural difficulties can be related to learning difficulties which make concentrating on tasks more difficult and can lead to anxiety, low self-esteem, frustration and anger.
If you are interested in joining our team, please email your CV to: counselling@heymind.org.uk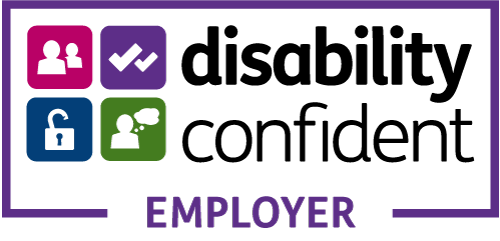 Mental illness affects 1 in 4 people in England.
We are there to help!
Sign up for email updates